Your search results
Showing 1-6 of 6 items.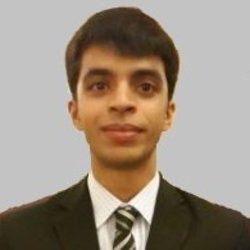 Pakistan
Accounting, Audit & Advisory
Consulting
Legal (& Notary)
Recruiting & HR
Writing & Translation
I can provide services in areas of Financial Statements Preparation, Risk Management, Internal Audit and other business and financial advisory.
Financial Accounting
Financial Analysis
Ratio Analysis
Business Analysis
AUDITING
Human Resources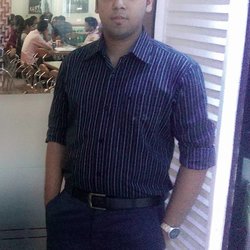 Bangladesh
Accounting, Audit & Advisory
Tax
Accounting and Bookkeeping,Audit and Assurance,Tax Consulting,Payroll and Business Registration
Accounting and Bookkeeping Taxation Acco…

Mr.
AgroAsia Tractors Ghana
$50-100/hr
Accounting, Audit & Advisory
Consulting
Advertising, Sales, Marketing & PR
Business Planning, Audit & Assurance, Liaising Offshore projects,
- IFRS Reporting
100+ Clients

Accounting and Business Advisor
Accounting, Audit & Advisory
Consulting
 IFRS Convergence for SMEs  Outsourcing financial accounting, internal audit, bookkeeping, and data entry  Accounting advisory involving complex transactions  Corporate Governance and internal control review and assessment…
View more
 IFRS Convergence for SMEs
 Outsourcing financial accounting, internal audit, bookkeeping, and data entry
 Accounting advisory involving complex transactions
 Corporate Governance and internal control review and assessment
 Development of policies and procedures manual
 Financial management and working capital and cost-benefit analysis
 Training and capacity development, and change management programs

Financial reporting
IFRS Convergence
Internal Audit
VAT implementation and compliance
Process Improvement
Performance Management
Corporate Governance

MAB Consultants
Accounting, Audit & Advisory
Tax
MAB Consultants providing solutions to your business financial need. MAB Consultants is fully competent to render all types of services related to the profession of Chartered Accountants and Management Consultants. This Firm en…
View more

MAB Consultants providing solutions to your business financial need.


MAB Consultants is fully competent to render all types of services related to the profession of Chartered Accountants and Management Consultants. This Firm enjoys a very high reputation within and outside Pakistan. MAB Consultant makes it possible for even the smallest business to have the same quality accounting services as a larger competitor for often less than the cost of a bookkeeper.
MAB Consultant delivers accurate, secure and quality financial accounting solution by using world's best financial accounting software such as QuickBooks, Peachtree, Sage Line 50, Quicken, MYOB, IRIS, LaCerte and Pro Tax etc. Our financial accounting services help our clients to make their accounting system work more efficiently and it also helps in increasing profitability. Our focus is on making task simpler and business stronger.

Our financial accounting services consist of:

Updating Chart of Accounts
Bank Reconciliation
Credit Card Reconciliation
Inventory Maintenance and Reconciliation
General Ledger Maintenance
Accounts Reconciliation
Closing Accounts and Generating Trial Balance
Financial Plan
Accounting Services
Accounts Receivable
Sales Order Generation
Invoicing
Receiving Payments
Accounts Receivable Report Generation
Accounts Payable
Purchase Order Generation
Entering Vendor Bills
Entering payments to Vendors
Entering payments to Vendors
Accountancy
TAXATION
Cost Management
Financial Accounting
AUDITING

Pankaj Dalal & Associates
India
Accounting, Audit & Advisory
Tax
1. Accounting & Book Keeping 2.Auditing services 3. Preparation of Financial statements as per Ind AS, IFRS. 4. Solving taxation matters