Find the Best Family Business Advisor Near You
Consultants 500 connects clients with local Family Business Advisors. Via our platform, you can easily create a shortlist of Family Business Advisors that provide Family Business Advisory Services meeting your demands, compare them, and hire the best one for the job and that only within a few minutes.
Your search results
Showing 1-10 of 11 items.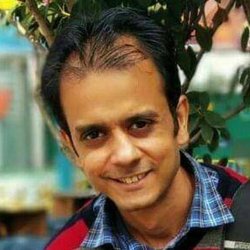 Every Problem have an opportunity to Scale Up
Accounting, Audit & Advisory
Consulting
Advertising, Sales, Marketing & PR
Web, Mobile, Software Design & Development
Writing & Translation
Marketing Management Project Management Business Development Strategy Management Partnership & Alliance Management Business Consulting Revenue Model Development Business Model Restructuring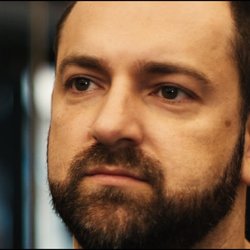 Brazil
Accounting, Audit & Advisory
Consulting
Strategic Business Design Board Member Business Innovation Strategic Consulting
Startup (Board Member
Startup Consulting
Start-up Environment
Start-ups
Stakeholder Management
Strategy & Management Consulting
Strategic Thinking
Strategic Organizational Change Manageme…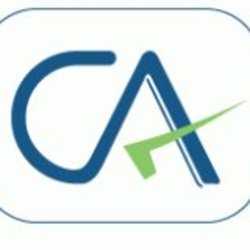 Chartered Accountant -Karnataka
India
DCCA Technologies
$50-100/hr
Accounting, Audit & Advisory
Consulting
Legal (& Notary)
Tax
Audit & Assurance, Direct & Indirect Taxation in India, Tax Planning. Corporate Finance,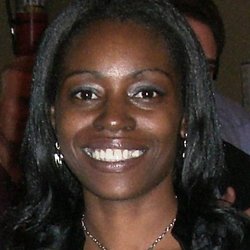 Accountant Consultant
Accounting, Audit & Advisory
Consulting
Tax
B&M Financial Management Services, LLC a division of Bookkeeping & More Services understands the unique challenges that businesses face, from managing day-to-day operations to sales, marketing, finances and beyond. Whether you'r…
View more
B&M Financial Management Services, LLC a division of Bookkeeping & More Services understands the unique challenges that businesses face, from managing day-to-day operations to sales, marketing, finances and beyond.

Whether you're starting or expanding your business our team is here assist and support you in growing your business to its fullest potential. From building a foundation for your business to managing your accounting and bookkeeping for accurate records to assisting with tax preparation issue to installation, setup or training of your accounting software.

B&M Financial Management Services (BMFMS) offers a free initial consultation to discuss your business ideas, plans and needs, and what BMFMS can do to help you and/or your company.
Accounting Consulting
Accounting and Bookkeeping
Quickbooks
Advisory Services

Mr
Accounting, Audit & Advisory
Consulting
Tax
I'm a business development executive with experience in management, team leadership & territory expansion
Management Costs and Finance

Mr
United Kingdom |
Camberley
Accounting, Audit & Advisory
Tax
Tax advisory and compliance
Tax Accounting
TAXATION
ACCOUNTING

BEE FINANCE
India
Accounting, Audit & Advisory
Consulting
Tax
Tax advisory, returns filing, accounting solutions, registrations, reporting and drafting projection reports and agreements

Accounting, Taxation & Auditing expert
India
RASS BIOSLOUTION PVT LTD.
$100-200/hr
Accounting, Audit & Advisory
Tax
ACCOUNTING, TAXATION, FINANCIAL MANAGEMENT, AUDITING

Mr.
India
Accounting, Audit & Advisory
Commercial Tax Consultant conversant with Vat Returns, CST, GST, IGST, CGST, SGST Online Filing of Monthly Sales Returns etc.

Mr.
Brazil
Accounting, Audit & Advisory
Consulting
ISO 27001:2013 implementation, and ISO 9001:2015 ISO 14001:2015 OHSAS 18001 ISO 22001 Risk analysis ISO 20000 - COBIT
Do You Need a Local Family Business Advisor With a Specific Expertise?
A Family Business Advisor provides strategic consulting services for your family business, which can be large and small businesses, including family business governance, succession planning, and family mediation.

In general, Family Business Advisory Services can be performed by a generalist or a specialist in one of the service areas of its profession. Our platform includes all types of Family Business Advisors across a variety of expertise fields. Compare, find and hire a local Family Business Advisor that has specialized in one of these Consulting areas:
Shareholder Protocols

- Develop shareholders protocols to facilitate continuity and solve succession issues.

Corporate Governance

- Assess current corporate governance practices and provide gap analyses. Design and develop effective organization governance models aligned with the needs and maturity of the family organization. Provide governance training programs for owners, boards and executive management.

Director Evaluations

- Do independent performance evaluations of the board of directors.

Legal Structuring and Implementation

- Legalise shareholder protocols, implement governance structures, develop management models and related governance policies and procedures.

Family Office

- Provide family office services to support the needs of family conglomerates.

External Finance

- Bringing in outside investors has huge implications for family-owned companies. Services include providing support to families in defining the needs, in searching for the right investor and in negotiating the transaction.
How Much Does a Local Family Business Advisor Cost?
An experienced Family Business Advisor can cost between USD 50 and USD 750 per hour, depending on many factors and circumstances. Normally, a Family Business Advisor charges by the hour and factors that affect the hourly rate charged include the following:
Location

- Country and region highly affect hourly rates. Experts in the Western world tend to be more expensive than experts located in other regions. In addition, a Family Business Advisor located in a major city may charge more than those in smaller communities.

Experience Level

- Partners and more experienced experts charge more than professionals with just a few years working experience.

Specialization Level

- A highly specialized Family Business Advisor tends to charge more than a generalist, but exceptions certainly exist.

Type of Services Needed

- More standardized and routine type of work tends to be less expensive than highly specialized work with different unique aspects concerning

each project.

Firm Size

- Large, global or national firms tend to charge more than smaller firms. Hiring a Freelancer versus a Professional employed by a Firm can also make a significant difference in the rate charged.

Markets Served

- The type of Clients (from small business to multinationals) or type of markets served by the Family Business Advisor can also highly affect pricing.
In some cases, a Family Business Advisor may charge a fixed fee for certain types of Family Business Advisory Services provided.
Any Other Type of Local Accounting, Audit or Advisory Experts Needed for Your Business?
Besides Family Business Advisors, our platform includes much other accounting, audit or advisory specialists across a variety of expertise fields. Find and hire local Accounting, Audit or Advisory Experts that have specialized in one of the following areas:
Accounting Generalist | Full Service Accounting Firm | Administration & Bookkeeping Services | Employee Benefit Plan Auditing | Financial Statement Auditing | Internal Auditing | IT Auditing | Business Restructuring Advisory | Corporate Finance Services | Family Business Advisory | IT & Technology Advisory | Management Consulting Services | Organisation & Control Services | Risk Consulting Services | Strategy Advisory | Financial Services | Financial Statement Reporting | Forensics & Litigation Support | Human Resources Services | IFRS Reporting | US GAAP Reporting | Risk Management Services | Transaction Services / M&A | Valuation Services | Other Accounting Services

How Our Platform Works

More than 75% of potential Clients start a Web Search to find the best Professional Service Provider for the Job. Because the internet is by far the leading channel, it is critical that your business can be easily found on the internet. Creating a profile on our Platform opens the door to new opportunities, and can be done in only a few minutes, without any credit card.
Searching our Platform is always free, and without any registration needed. Our Platform matches Clients with these type of local Professionals, which can be a Firm, an employed Advisor, or a Freelancer:
Accounting, Audit & Advisory | Strategy Consulting | Legal & Notary | Tax | Marketing, Advertising, Sales & PR
Web, Mobile Design & Development | Recruiting & HR | Writing & Translation | Design & Multimedia