Find the Best IT Freelancer Near You
Consultants 500 connects clients with local IT Freelancers. Via our platform, you can easily create a shortlist of Freelance IT Experts that provide IT Services meeting your demands, compare them, and hire the best one for the job and that only within a few minutes.
Your search results
Showing 1-6 of 6 items.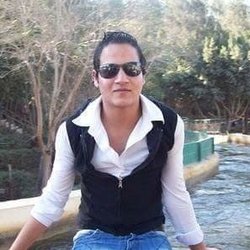 SAP FI Consultant, Configured, and BP Implementer
Egypt
Accounting, Audit & Advisory
• SAP configuration and process design (versions 6.0, , and EHP 7) Expert in FI – GL, AR, AP, AA, SPL (Special purpose ledge). Expert in reporting – Report painter, and layout development of functional specifications. Intermediate…
View more
• SAP configuration and process design (versions 6.0, , and EHP 7)
Expert in FI – GL, AR, AP, AA, SPL (Special purpose ledge).
Expert in reporting – Report painter, and layout development of functional specifications.
Intermediate in TR – Cash Management.
Intermediate in ECCS – Enterprise Consolidation.
Intermediate in PS – Project System.
Integration with logistics (MM, SD, PP and PS).
• Demonstrated ability in leading small-size SAP implementation projects.
• Strong ASAP experience.
• International working experience with SAP Configuration Document and Business process Document.
• SAP project implementation experience in SAP Marines.


Philippines
Accounting, Audit & Advisory
Consulting
Web, Mobile, Software Design & Development
IT Project Management, Database Rationalisation, System Analysis and Design, Process Mapping, Visual Basic Coding and Development, Infrastructure Design, IT Consultancy
IT Project Management
Database Rationalisation
System Analysis and Design
Process Mapping
Java
VB

India
Accounting, Audit & Advisory
Consulting
Tax
Book Keeping, Tax Consultant, Accounting Jobs, Etc

Venezuela
Accounting, Audit & Advisory
My all Experience... Please no considered your tax regulations, my experience is considered in reducing the cost and custom of proccesing and the minimize impact in the lost and profit Balance statement.

India
Accounting, Audit & Advisory
Tax
TDS, GST, FINANCE CONSULTANT, ETC.

India
Accounting, Audit & Advisory
Tax
Recruiting & HR
Design & Multimedia
INCOME TAX, GST, SERVICE TAX, VAT, PROFESSION TAX, LABOUR, ETDS, ACCOUNTING, ETC.,
Do You Need a Local IT Freelancer With a Specific Expertise?
Freelance IT Experts provide strategic IT Consulting Services to organizations on how best to use information technology in achieving their business goals.
In general, Technology Services are performed by a generalist or a specialist in one of the IT service areas of its profession. Our platform includes all types of IT Freelancers across a variety of expertise fields. Compare, find and hire a local IT Freelancer that has specialized in one of these IT Consulting areas:
IT Optimization

- Optimize IT to ensure it grows with your organization, to streamline your operations, to facilitate clear communication lines between all relevant business units.

Digital Solutions

- Services typically include, building secure digital experiences for customers, employees, and suppliers or improving/developing apps for traditional devices and mobile.

Emerging Technologies

- Identify and prioritize future technologies that will be important to your business. Capitalize on the Internet of Things, robotics, and artificial intelligence.

Business Applications

- Enable business transformation through technology and innovation. Improve day-to-day operations and realize enterprise-wide transformations. Effectively engage with customers, supply chain participants and employees through leading technology platforms.

Data & Analytics

- Identify growth opportunities via smart data insights. Anticipate on customer behaviors and maximize profitability. Transform dry facts and figures into strategic insights and react accordingly.

IT Staffing Services

- Services include contract employees, temporary solutions, direct placements, outsourcing services and payroll servicing.
How Much Does a Local IT Freelancer Cost?
An experienced IT Freelancer can cost between USD 15 and USD 250 per hour, depending on many factors and circumstances. Normally, an IT Freelancer charges by the hour and factors that affect the hourly rate charged include the following:
Location

- Country and region highly affect hourly rates. Experts in the Western world tend to be more expensive than experts located in other regions. In addition, an IT Freelancer located in a major city may charge more than those in smaller communities.

Experience Level

- Partners or more experienced experts charge more than professionals with just a few years working experience.

Specialization Level

- A highly specialized IT Freelancer tends to charge more than a generalist, but exceptions certainly exist.

Type of Services Needed

- More standardized and routine type of work tends to be less expensive than highly specialized work with different unique aspects concerning

each project.

Firm Size

- Large, global or national firms tend to charge more than smaller firms. Hiring a Freelancer versus a Professional employed by a Firm can also make a significant difference in the rate charged.

Markets Served

- The type of Clients (from small business to multinationals) or type of markets served by the IT Freelancer can also highly affect pricing.
In some cases, an IT Freelancer may charge a fixed fee for certain types IT services provided.
Any Other Type of Local Freelance Accounting, Audit or Advisory Services Needed for Your Business?
Besides IT Freelancers, our platform includes much other accounting, audit or advisory specialists across a variety of expertise fields. Find and hire local Freelance Accounting, Audit or Advisory Experts that have specialized in one of the following Service Lines:
Accounting Generalist | Full Service Accounting Firm | Administration & Bookkeeping Services | Employee Benefit Plan Auditing | Financial Statement Auditing | Internal Auditing | IT Auditing | Business Restructuring Advisory | Corporate Finance Services | Family Business Advisory | IT & Technology Advisory | Management Consulting Services | Organisation & Control Services | Risk Consulting Services | Strategy Advisory | Financial Services | Financial Statement Reporting | Forensics & Litigation Support | Human Resources Services | IFRS Reporting | US GAAP Reporting | Risk Management Services | Transaction Services / M&A | Valuation Services | Other Accounting Services

How Our Platform Works

More than 75% of potential Clients start a Web Search to find the best Professional Service Provider for the Job. Because the internet is by far the leading channel, it is critical that your business can be easily found on the internet. Creating a profile on our Platform opens the door to new opportunities, and can be done in only a few minutes, without any credit card.
Searching our Platform is always free, and without any registration needed. Our Platform matches Clients with these type of local Professionals, which can be a Firm, an employed Advisor, or a Freelancer:
Accounting, Audit & Advisory | Strategy Consulting | Legal & Notary | Tax | Marketing, Advertising, Sales & PR
Web, Mobile Design & Development | Recruiting & HR | Writing & Translation | Design & Multimedia